There are many reasons why someone might choose to get married in California. Overall, California offers many advantages for those considering a wedding, including beautiful locations, mild weather, and a diverse culture that can allow couples to customize their wedding to their liking. California has many beautiful and scenic locations that are perfect for weddings, including beaches, vineyards, mountains and deserts. California's climate has a variety of options, from coastal beaches to mountain snow, which can make for comfortable weddings throughout much of the year. Lastly, California is a diverse state with many different cultures and traditions, which can allow couples to personalize their wedding and incorporate unique customs.
Although it may seem alluring, it's important for couples to realize that California has unique laws regarding weddings within the state and what they can do if they want an online marriage in California.
Are online marriages legal in California?
Before the global pandemic, laws controlling the legality of weddings and celebrants were fairly strict. The officiant and the couple had to be present for the union to be considered legal. They also had to go visit the county clerk's office to obtain a marriage license. However, this caused a serious issue as the virus spread, social isolation set in, and several county clerk offices were closed.
Then, in 2020, California passed emergency legislation allowing marriage licenses to be issued electronically. Couples now have the option to apply for a marriage license online. However, we recommend skipping ahead to the final section to learn about how to get legally married online in California.
What's needed if I want an in-person wedding in California
Getting married in California involves several steps, including obtaining a marriage license, finding an officiant, and having a wedding ceremony. Note that a license costs $103 and there's no waiting period for Californians.
Here is an overview of the process:
1. Obtain a marriage license: Both parties must apply together at a County Clerk's Office to obtain a marriage license. You will need to provide valid identification, such as a driver's license or passport, proof of age, and pay a fee. The marriage license is valid for 90 days.
2. Find an officiant: You will need to find an authorized officiant to perform your wedding ceremony. This can be a religious official, judge, commissioner of civil marriages, notary public, or justice of the peace. Your officiant will sign and return your marriage license after the ceremony.
3. Plan your ceremony: Coordinate with your officiant to plan the details of your wedding ceremony, including the date, time, and location. You may also want to make other arrangements, such as reserving a venue or hiring a photographer.
4. Have your ceremony: On the day of your wedding, you will need to have your ceremony in the presence of your officiant and at least two witnesses. During the ceremony, you will exchange vows and rings, and your officiant will pronounce you married.
5. File your marriage license: After the ceremony, your officiant is responsible for returning your signed marriage license to the County Clerk's Office that issued it within 10 days of the ceremony. Once recorded, you can obtain a certified copy of your marriage certificate for legal purposes.
It is important to note that there may be additional requirements or restrictions depending on your individual circumstances, such as if you are a non-US citizen. It's a good idea to check with your county clerk's office or a legal professional to ensure you are following all necessary procedures.
How do I get married online in California?
Using VirtualMarriage.com, couples may do the entire process online from any place. A legitimate U.S. marriage certificate may be acquired quickly, easily, and in most cases, in less than 48 hours, without any documentation.
1. Signup for VirtualMarriage.com using the link here.
It's simple to get legally married online using VirtualMarriage. Technically, you'll be married through the courts in Utah state. This will be legally recognized in all 50 states – included the state of California.

You can read 50+ reviews of VirtualMarriage here.
2. Booking your ceremony with our VirtualMarriage licensed officiant.
After signing up, you'll book your ceremony with your VirtualMarriage licensed officiant through an easy online portal. We're open 7 days a week (including weekends) for ~8am to 8pm PST.
You will provide some details for your ceremony preferences around personal vows, exchanging rings & including a religious prayer. You'll also have the option to book the ceremony in english, spanish or french.
After booking your ceremony, you will get a calendar invitation for the date / time you booked and your Zoom link for the ceremony. Legally you'll need 2 witnesses for your wedding (can be friends or family). If needed, we can provide 2 witnesses for your wedding for an additional fee.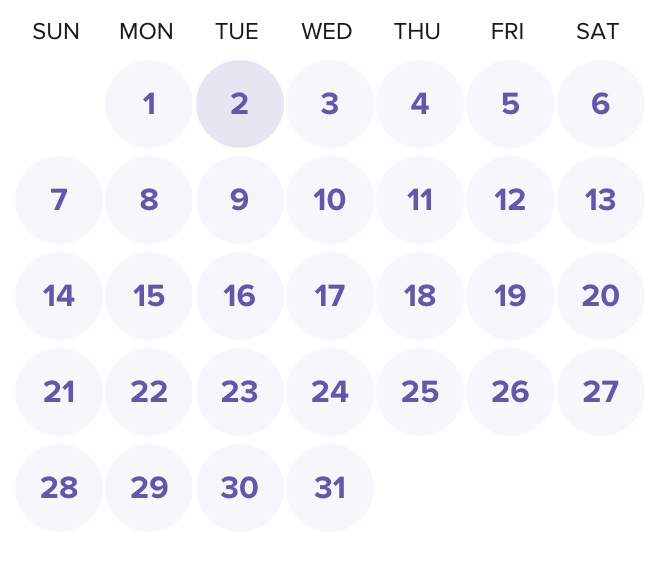 ‍3. Get marriage license
After booking your ceremony, you'll obtain your marriage license from the Utah courts. We'll provide a step-by-step guide as well as premium customer support to walk you through this process. You'll simply need a valid ID for both partners, both be over 18+ years old & have not gotten divorced in the last 60 days.
You'll need a marriage license completed before your ceremony takes place.
4. Join your family and friends online to celebrate your marriage!
Finally, get hitched online while lounging in your house (or any other place with a strong internet connection!). It should take roughly 15 minutes to complete the ceremony. Your Zoom link is in your calendar invitation.
A digital copy of your U.S. marriage certificate will be sent to you immediately after your online wedding, and a printed copy will be sent to you within a few business days.
So, getting married online in Florida is a fast and uncomplicated process. With just a few steps, you'll be able to complete the process with ease. All you need is a valid email address, identification, and your payment method. For more information about VirtualMarriage.com in making Florida online marriage possible, please visit our website.
Are online marriages legal outside the United States?
If you want your wedding to be certified and/or recognized in a nation other than the United States, you might need to get an Apostille certification. An apostille guarantees that your marriage license is valid, verifiably legitimate, and recognized in all nations that have ratified The Hague Apostille Convention of 1961. You can purchase an Apostille from us for an additional fee. We'll help process your Apostille & have it shipped to your doorstep.