Simple Pricing
#1 fastest & easiest way to get a legal US marriage certificate.
$499 (40% off discount ends Dec. 31)
Zoom ceremony
Licensed officiant
Video recording
Document prep
Government fees included
Marriage certificate mailed to you
Buy Now
🎉
100% money-back guarantee
📞
Premium customer support
Thousands of couples are getting their legal US marriage certificate.
Maricia Barlow

Married November 4, 2022

"100% recommend - seamlessly easy and surprisingly intimate. The officiant was wonderful and engaging. Perfect experience for the start of our lifelong journey."
Scott McCool

Married Oct 12, 2022

"We were so worried about this process. BUT. It was amazing. Everything was super easy and they waited until all of our guests were in the zoom meeting. I would defiantly recommend them. Professional and sincere about our experience!!"
James Porter

Married October 30, 2022

"Easy and quick! This was the easiest and pain free way to get married to the one you love. They contact you every step of the way and help you through the process. I recommend anyone that needs to use this service to go through them."
Viviana Castillo

Married October 29, 2022

"Amazing experience, efficient, fast, super friendly minister and I did absolutely nothing! Highly recommend it!"
Rachel

Recent Bride

"Super helpful while my husband was stationed abroad with the U.S. military. We're grounded in our love and that's all we needed. Our virtual wedding felt right."
Alexa Fulmer

Married October 24, 2022

"Thank you so much for the service. Everything was so simple and smooth. Our parents are living in different countries so thanks to VirtualWedding we were able to have a meaningful ceremony with our parents from both sides"
Virtual weddings have been featured across the web: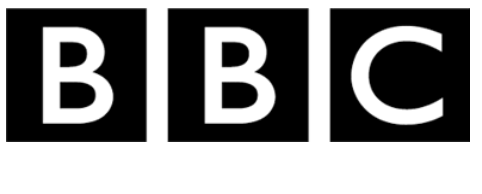 Sign up, get your receipt & book your ceremony.
Open 7 days per week (weekdays & weekends)
5 minutes to fill out a form. Our team is here to support you.
English 🇺🇸       Spanish 🇪🇸        French 🇫🇷
FAQ
How much does it cost to get married online?

Get married for $299 (40% off discount, normally $499). You'll get legally married via a 15 minute Zoom ceremony with a licensed officiant. All our licenses are issued from the courts. After, we'll email your marriage certificate within an hour & you'll get a physical copy of your marriage certificate mailed to your doorstep.
How quickly can we get married?

Couples get married typically in 2 to 3 days after signing up. After paying, you complete a form & schedule your Zoom ceremony.
Are online marriages legal?

Yes! Getting married online is 100% legal under U.S. law. All our licenses are issued from the courts.
You simply book your ceremony, fill out your information (5 minutes) and show up to your Zoom ceremony to get your legal, US marriage certificate.
You can get married from anywhere in the world.

You can use a different device than your partner.

You & your partner can be on opposite sides of the world.

You do not need to be a U.S. citizen.
How does getting married online work?

You'll complete the entire process online. It's easy, paper-free & usually only takes 2 days to get your US marriage certificate. You'll get married via webcam—from the comfort of your own home (or anywhere you like that has a stable internet connection!). The actual ceremony should take less than fifteen minutes. You'll receive a digital copy of your US marriage certificate (within an hour) and a paper copy will be mailed to your doorstep.
Can VirtualMarriage provide the 2 witnesses needed?

Yes, we'll provide witnesses if needed. Buy 2 witnesses for $50 here.
What if certificate needs to be sent to an international address?
$75 fee to mail your marriage certificate anywhere in the world. You can buy international shipping here.
What if I need an Apostille Stamp? (recognize marraige license internationally in 120 countries)
$75 to process your Apostille Stamp. Additionally, there will be a shipping fee (depending on where you live in the world). Apostille stamp allows the marriage certificate to be recognized in 120 countries outside of the USA.
How do I contact support?

Email us at hello@virtualmarriage.com
We accept all forms of payment
Get Legally Married Online 
#1 fastest & easiest way to get a legal US marriage certificate.
$499 (40% off discount ends Nov. 31)
Zoom ceremony
Licensed officiant
Video recording
Document prep & support
Government fees included
Marriage certificate mailed to you
Buy Now
🎉
100% money-back guarantee
📞
Premium customer support