A Helpful Guide to Online Marriage and Proxy Weddings 

If you and your partner are looking for an alternative to a traditional wedding ceremony, you may want to consider an online marriage or proxy wedding. These options allow couples to legally wed even when they cannot physically be together. We've put together an overview of online marriages and proxy weddings to help you determine if one of these virtual ceremonies is right for you.
An online marriage, also called an e-marriage or virtual wedding, takes place over the internet using a platform like Zoom or Skype. You and your officiant can conduct the full ceremony online with you both in different locations. Online marriages gained popularity during the COVID-19 pandemic as a way to wed while following social distancing guidelines. They offer convenience but may lack personal connection.
A proxy wedding involves having stand-ins, called proxies, represent you or your partner during the ceremony. Proxy weddings are often used when one partner cannot attend due to military service, illness, or other reasons. The proxies exchange vows on your behalf. Proxy weddings are legal in some places but not all, so check your local laws. They can be practical but imperfect substitutes for being physically present.
Before choosing an online marriage or proxy wedding, consider both the benefits and drawbacks:
Pros:

•Convenient and cost-effective. No travel required and potentially lower costs.
•Can include guests remotely. Friends and family can attend and participate from anywhere.
•Follows social distancing. A safe option during public health crises like COVID-19.
•Romantic and memorable. Can be a unique experience to share with your partner.
Cons:

•May lack personal connection. Harder to have the intimacy of being together in-person.
If after considering the options, you decide an online marriage or proxy wedding is right for your situation, here are some tips to keep in mind:
•Research your local marriage laws. Make sure your virtual ceremony will be legally recognized where you live. You may need special licenses or paperwork.
•Choose an experienced officiant. Find someone familiar with conducting weddings online who can guide you through the process. They should also solemnize the legal aspects properly.
•Pick a meaningful date. While virtual, this is still your wedding day, so choose a date that is special for you as a couple.
•Send invitations in advance. Let guests know how to access the virtual ceremony and provide instructions for any audience participation. Send invites at least a month or two early.
•Prepare yourself for tech issues. Double check connections, test the platform ahead of time, and have a backup plan in case of glitches. Stay flexible if problems arise.
•Exchange personal vows. Share meaningful promises with each other to make the ceremony feel more intimate, even from a distance. Focus on each other, not the medium.
•Dress for the occasion. While comfortable for a virtual event, wear something that makes you feel like it's your wedding day. It's a moment you'll remember and may have professional photos from.
We hope this guide provides helpful information for you on online marriages and proxy weddings. Please let us know if you have any other questions! Wishing you all the best in your virtual wedding planning.
What's the easiest option? Get your marriage done entirely online with VirtualMarriage.com
Apply for a US marriage license 100% online, and get legally married within 24 hours by one of our ordained officiants—only on VirtualMarriage.com!
Using VirtualMarriage.com, couples may do the entire process online from any place. A legitimate U.S. marriage certificate may be acquired quickly, easily, and in most cases, in less than 48 hours, without any documentation.
1. Signup for VirtualMarriage.com using the link here.
It's simple to get legally married online using VirtualMarriage. Technically, you'll be married through the courts in Utah state. This will be legally recognized in all 50 states – included the state of California.

You can read 50+ reviews of VirtualMarriage here.
2. Booking your ceremony with our VirtualMarriage licensed officiant.
After signing up, you'll book your ceremony with your VirtualMarriage licensed officiant through an easy online portal. We're open 7 days a week (including weekends) for ~8am to 8pm PST.
You will provide some details for your ceremony preferences around personal vows, exchanging rings & including a religious prayer. You'll also have the option to book the ceremony in english, spanish or french.
After booking your ceremony, you will get a calendar invitation for the date / time you booked and your Zoom link for the ceremony. Legally you'll need 2 witnesses for your wedding (can be friends or family). If needed, we can provide 2 witnesses for your wedding for an additional fee.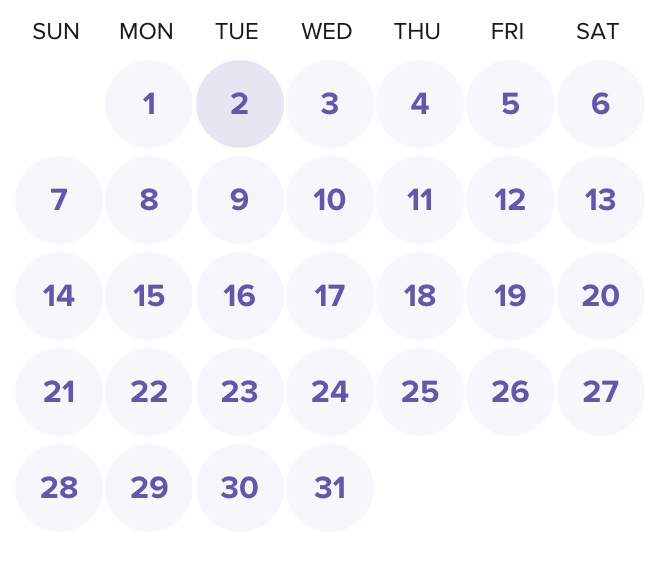 ‍3. Get marriage license
After booking your ceremony, you'll obtain your marriage license from the Utah courts. We'll provide a step-by-step guide as well as premium customer support to walk you through this process. You'll simply need a valid ID for both partners, both be over 18+ years old & have not gotten divorced in the last 60 days.
You'll need a marriage license completed before your ceremony takes place.
4. Join your family and friends online to celebrate your marriage!
Finally, get hitched online while lounging in your house (or any other place with a strong internet connection!). It should take roughly 15 minutes to complete the ceremony. Your Zoom link is in your calendar invitation.
A digital copy of your U.S. marriage certificate will be sent to you immediately after your online wedding, and a printed copy will be sent to you within a few business days.
So, getting married online in Florida is a fast and uncomplicated process. With just a few steps, you'll be able to complete the process with ease. All you need is a valid email address, identification, and your payment method. For more information about VirtualMarriage.com in making Florida online marriage possible, please visit our website.
Are online marriages legal outside the United States?
If you want your wedding to be certified and/or recognized in a nation other than the United States, you might need to get an Apostille certification. An apostille guarantees that your marriage license is valid, verifiably legitimate, and recognized in all nations that have ratified The Hague Apostille Convention of 1961. You can purchase an Apostille from us for an additional fee. We'll help process your Apostille & have it shipped to your doorstep.